Social Work Theory App - Your Critical Friend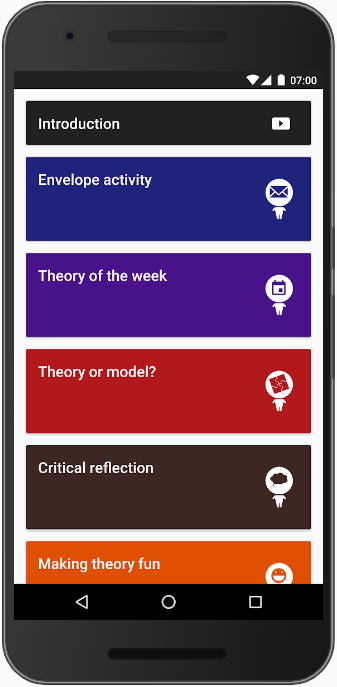 Have you ever wished that you could carry round someone who could give you advice and guidance on theory and critical reflection in your practice? This app is designed to provide you with that critical friend in your pocket!
The app is free to download and there is lots of free content on there. Two aspects of the app require a small subscription. The envelope activity encourages the user to provide some key points about a piece of work and theories and models which may be relevant to the practice are then suggested. The full theory 'library' is also a part of this subscription. The subscription enables us to keep the app up to date.
The app available on iPhone, iPad and android devices.
Contact us for more information.