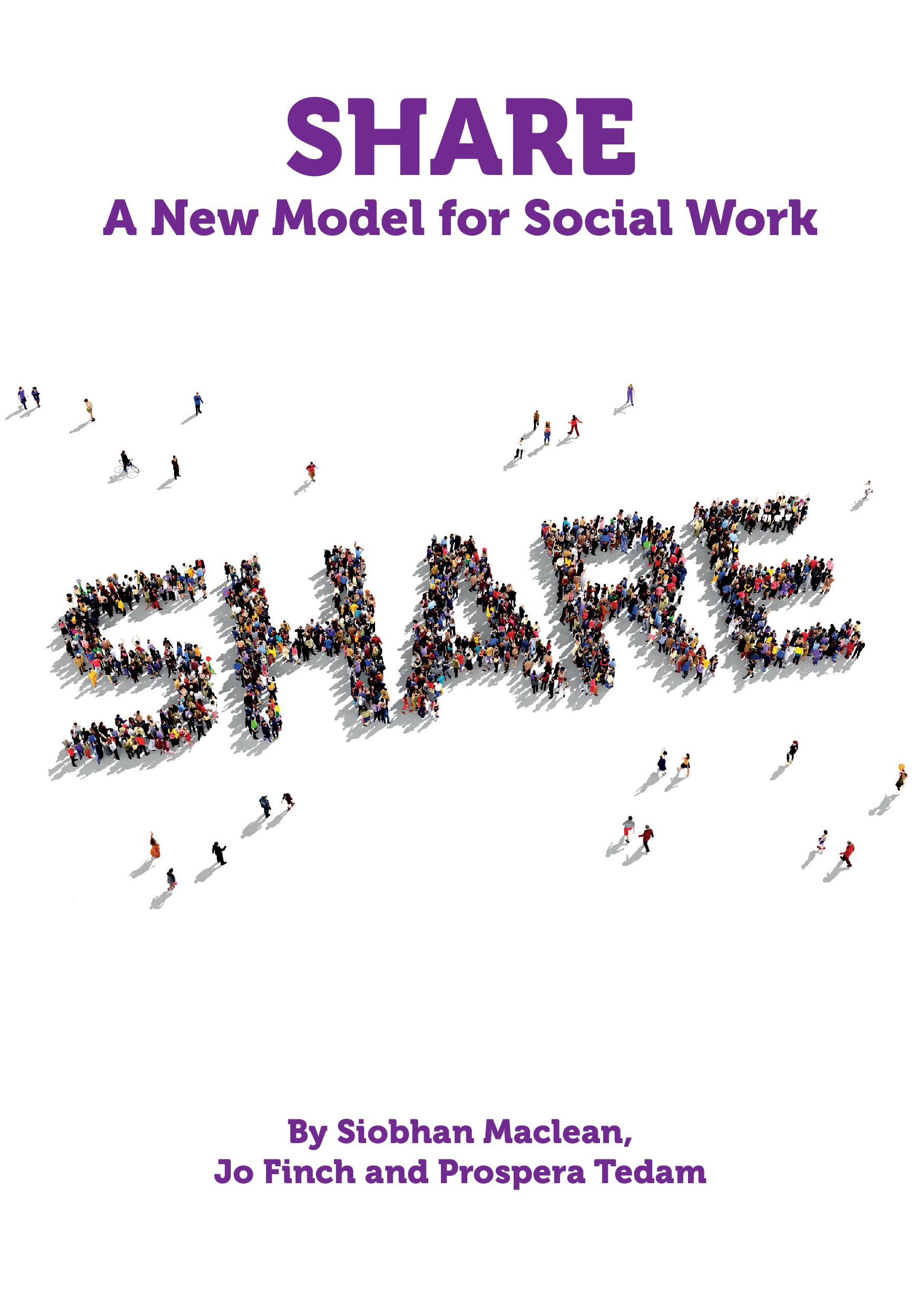 Share: A New Model for Social Work
KMA 0696/0702
£22.00 with free post and packaging
SHARE is an exciting new model for social work based around the five distinct yet connected components of Seeing, Hearing, Action, Reading and Evaluation. The model can be used in a wide range of ways to improve social work practice and to support the development of practice learning opportunities.
As the book discusses, one of the key drivers in developing the SHARE model was ensuring that the diversity of voices in social work are heard, including those of practitioners, service users and carers, experts by experience, managers and academics. Unusually, the book contains the voices of over 40 social work stakeholders and the authors 'share' their own experiences.
The book is written in an engaging and highly accessible way, whilst ensuring that the issues covered are given the necessary depth of exploration. The book is research-informed and utilises a wide range of theory. As visual learners and proponents of creative methods in social work practice and education, the authors have ensured the book is creative and participatory.
The book is intended to be written in!
ISBN 978-1-912130696 The Spiral bound edition
ISBN 978-1-912130702 The Perfect bound edition
ISBN 978-1-912130634 The E Book Version
341 Pages for both editions
Special Book
"SHARE really is a very special book, it's full of contemporary and accessible practice, reflections and tools which jump out the page at you. Wonderful stuff." (Advanced Practitioner)
Great to use on Placement
"I used SHARE as the basis for my placement assignment and it worked really well, enabling me to achieve my highest grade yet." (Social work student)