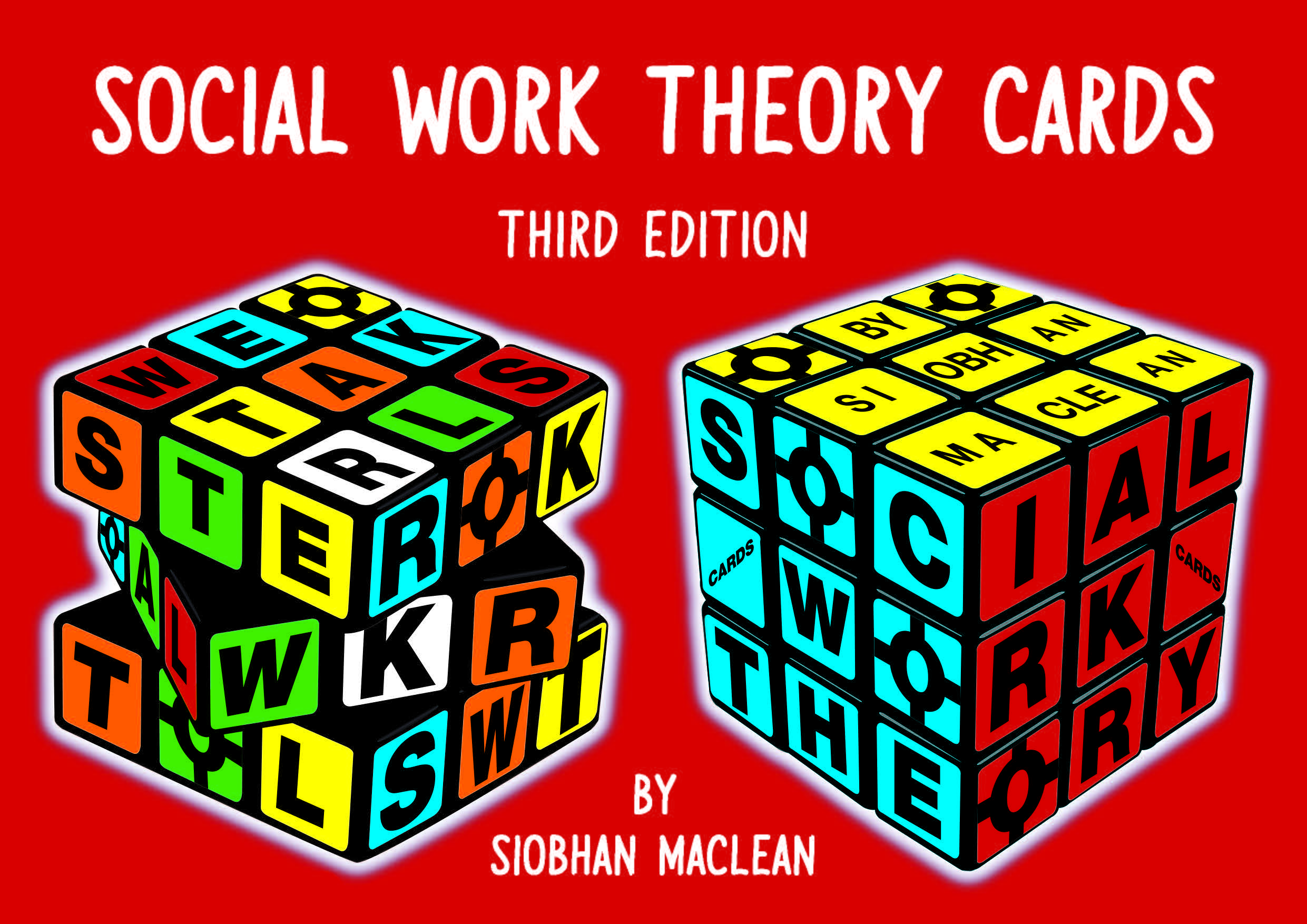 Social Work Theory Cards New 3rd Edition
KMA0999
£37.00 with free post and packaging
In Stock Now
Brand New 3rd Edition
Social Work Theory Cards - Prompt Cards for Social Workers.
Connecting theory and practice is important at all stages of a social worker's career, but there is a definite 'fear factor' surrounding theory for students and qualified workers alike. These cards provide an exciting opportunity to use more creative techniques when exploring theory and practice with both students and qualified staff. Use of the cards can address the 'fear factor' and help to ensure that theory remains on the professional agenda throughout a social worker's career. Every practice educator, and indeed every social work team, should have a set of social work theory cards. The card set contains an explanatory booklet with lots of ideas about how to use the cards, but the possibilities are limitless. The cards were originally designed for practice educators to use as a tool to promote learning in this area. However, many students have found that using these cards as a prompt has enabled them to more confidently navigate the, sometimes complex, world of social work theory. Siobhan Maclean is a registered social worker and independent practice educator. She has worked with more than 200 students as a practice educator. Siobhan has a particular interest in making social work theory accessible and has co-authored a number of texts on theory and practice. This card set develops on Siobhan's years of experience of using creative methods to help social workers to connect theory and practice. This is the third edition of Social Work Theory Cards. This set contains more cards than ever before; an extension pack is available for those wishing to bring the second edition set up to date.
ISBN 978-1912130580
115 Yellow Cards
39 Page Booklet
Product Dimensions: 22.4 x 5.5 x 16.4 cm
★★★★★ by GSH on Amazon.co.uk
"Great for supervision! I'm a student in my 3rd year and my Practice Teacher (educator) purchased these for my placement. I find them really helpful in supervision and some models I've never even heard of. I have Siobhan Maclean's red theory and practice student book which got me through my 1st and 2nd year as a student social worker. I would highly recommend every Practice Educator to have access to these cards; it provide something different to taking piles of books to uni and placement. I come from a law background (gained my LL.B and masters in law prior to switching to social work) and I believe these cards offer so much for student, NQSW and even experienced practitioners. Highly recommended from a user of these cards."
★★★★★ by Amazon Customer on Amazon.co.uk
"These cards are excellent and so versatile in how they can be used - with students right through to experienced clinicians."