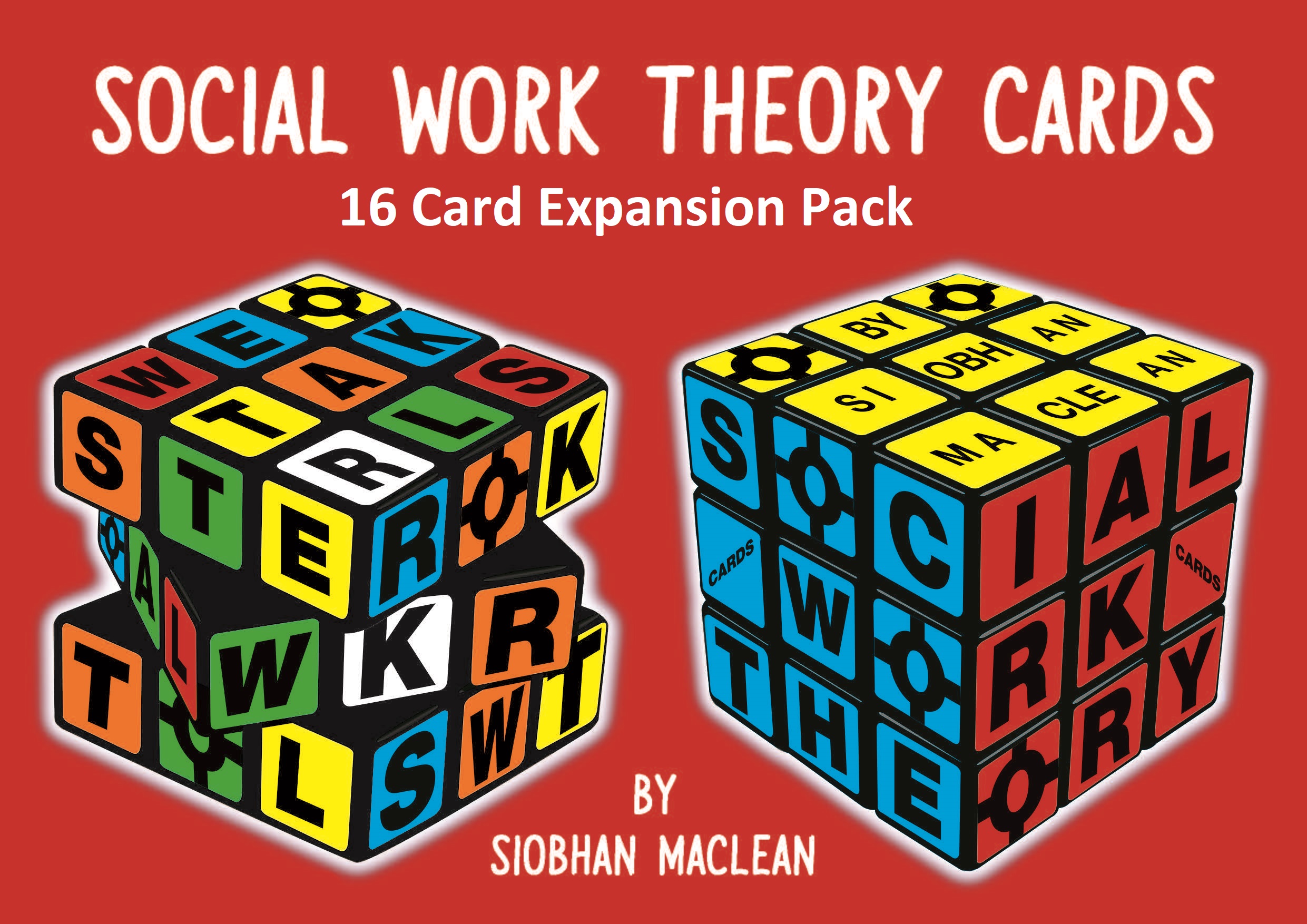 Social Work Theory Cards 3rd Edtion Expansion Pack
KMA0995
£6.00 with free post and packaging
**Please only purchase this if you have a previous edition of the Social Work Theory cards (the first edition is in a yellow box, the second edition is in a blue box).
THIS IS AN EXTENSION PACK ONLY This pack contains 16 cards only.
This pack will bring the second edition in line with the third edition. The third edition has 15 new cards, and the 'Joker' card has been considerably re-written.
This extension pack therefore contains the 15 new cards and a revised 'joker'. **
16 Yellow Cards
ISBN 978-1912130573