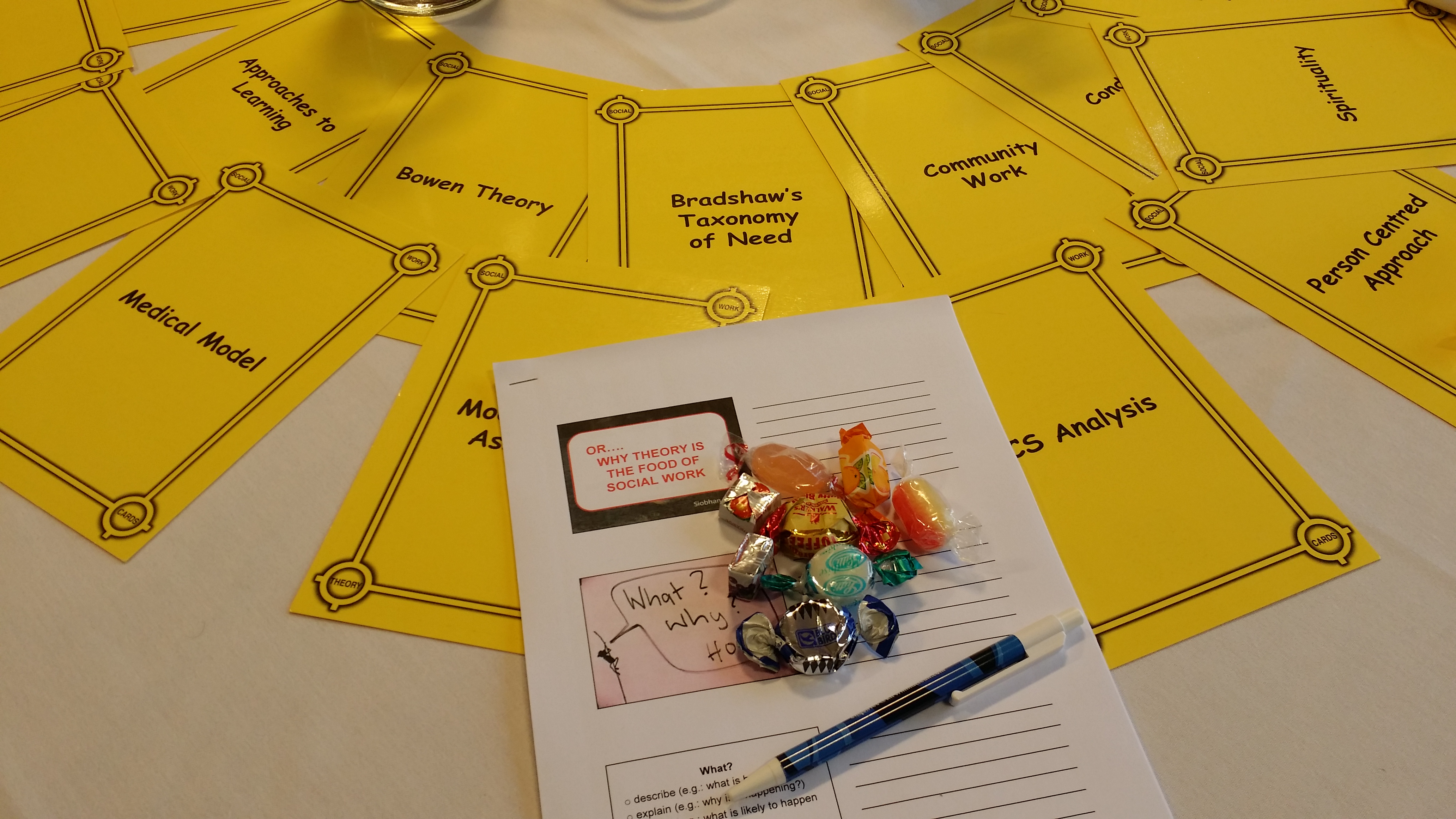 Theory and Practice in Social Work
As the author of 'Theory and Practice: A Straightforward Guide for Social Work Students' and the 'Social Work Theory Cards' Siobhan is asked to provide training on theory and practice for social workers, practice educators and students. Workshops are designed specifically for the audience, but Siobhan can cover the following topics:
What do we mean by theory in social work?
What is the difference between theories, models, methods and approaches?
Why is theory informed practice important in social work?
Why does the question "what theory are you using there?" strike fear into students and social workers?
What are the main barriers to using theory in practice?
How do we use theories in social work?
A "refresher" of the main contemporary theories in social work practice
Exercises to help identify the application of theory to practice
Practical ideas for practice educators to use to address theory informed practice with students.
Feedback on Siobhan's workshops on this topic include:
Who knew theory could be fun?
It has reminded me why I became a social worker in the first place. This stuff is really important.
I was really anxious about covering theory with students. I understand my role with this now and feel much more confident…
If you are interested in Siobhan delivering training for you contact us.